Inst-I-Glass, Glass Repair Services, FAST!
---
Whether glass is broken by a bad storm or bad luck, your priorty is to protect your family and restore your home's security quickly. Because Inst-I-Glass can replace window glass immediately, you'll have no need to pay for a board-up service. In many cases, our prices may even save you from filing an insurance claim so always call us first!
---
1Professional Technicians: Inst-I-Glass will dispatch a professionally trained, uniformed glass repair technician to your home or office to fabricate a replacement for your broken or foggy glass. Most projects are completed in a single service call!
---
2 Onsite Fabrication: Inst-I-Glass uses mobile manufacturing to offer instant on-site insulated glass fabrication and same-day glass repair and replacement services, both residential and commercial.
3 Affordable Rates, Accurate Quotes: Most pricing can be given by phone or email, and the majority of projects are completed in one visit. Inst-I-Glass customers not only get great results fast at fair prices, they rarely need a board-up service or extra time away from work for multiple appointments.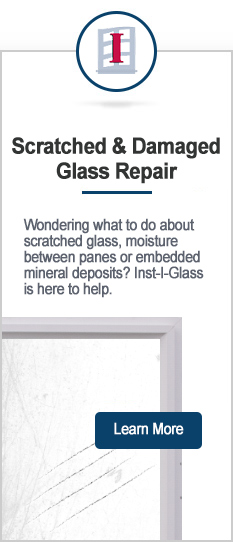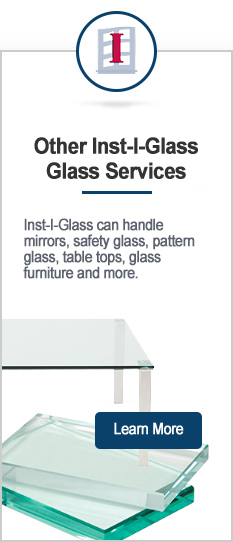 FIX IT FAST WITH INST-I-GLASS GLASS REPAIR SERVICE!
---
In the past, plywood, cardboard, or even tape would have to suffice for sealing a broken window until new glass could be cut and installed. In more recent times, insulated or thermal glass required up to two weeks (and often longer) to be measured, ordered, delivered, and installed.
Why wait weeks? Now, there's a better option for glass repair and replacement glass: Inst-I-Glass, the originators of instant insulated glass!