Glass Door Repair from Inst-I-Glass
---
Inst-I-Glass can assist you with glass door repair for many different types of glass doors and specialty glass:
Glass patio sliding doors
Glass French doors
Front and rear entrances
Glass security doors
Fire resistant glass doors
Glass arches and half circles above doors
Decorative glass and standard side lite glass
Replacement of designer glass inserts
Glass scratch removal or restoration of custom art glass
We are your glass door repair experts! By spending just a few minutes on the phone with you or processing your online quote request, we can assess your needs and provide a firm, fair glass door repair or glass replacement estimate. If you're ready for professional glass service, we can schedule your appointment and take care of the job fast – often the same day as your call to us!
Inst-I-Glass is the leading service provider of glass door repair. Whether foggy glass is marring the beauty of your home's signature entrance or you need fast service because of a break-in, call Inst-I-Glass. We'll work with you to find the solution that works best for your glass door repair needs!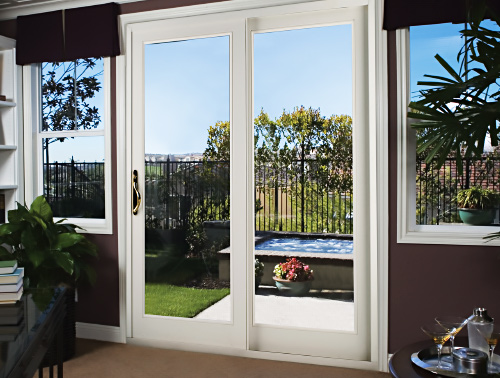 ---
Any glass door and window or glass side lite beside or above an entry point require safety glass. Either tempered glass or laminate glass will meet and exceed code. Tempered glass is the better choice for most. Tempering is the process of strengthening glass by heating it until nearly molten, and then cooling it at a specific, controlled rate. Once tempered, glass will break into small chunks rather than long, knife-like shards, a vital improvement in safety and security.
For certain glass applications, we may also use laminate glass. Laminate glass is similar to what's in a windshield. If the glass should break, the pieces will cling to the laminate sheet inside rather than break apart into shards. When size, placement, and shape permit, laminate glass can be useful for securing your property quickly and avoiding a board-up service.